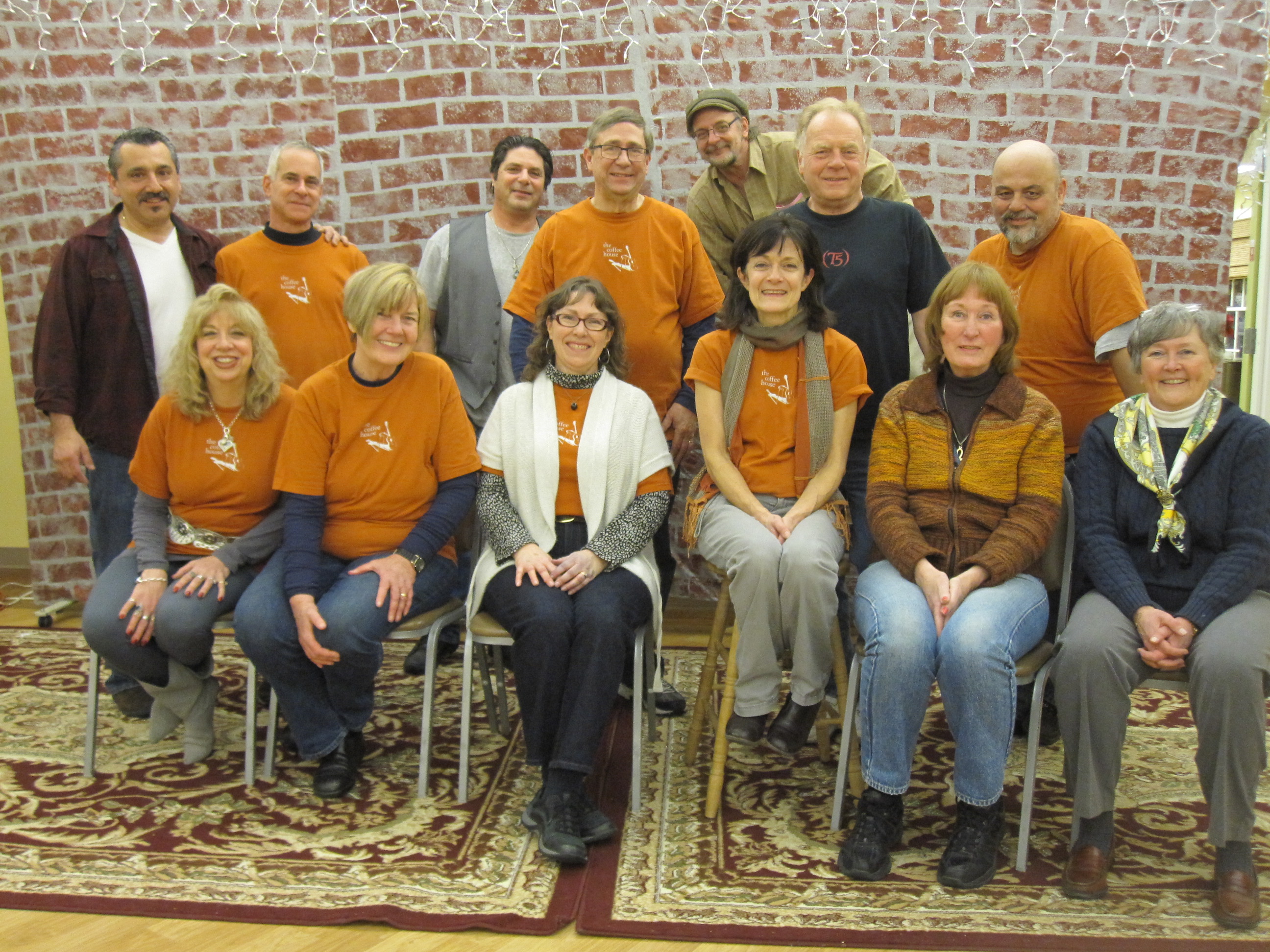 Groovin' In New Fairfield Committee and Coffee House Volunteeers
Back row left to right: Ron Statler, Elliot Merkle, Scott Perratti, Rich Drygas, Jeff Main, Marty Gucker & Kevin Gannon.
Front row: Maryanne Simmons, Sarah Gannon, Marlene Drygas, Kathy Hull, Diane Gucker & Reggie Lambrech.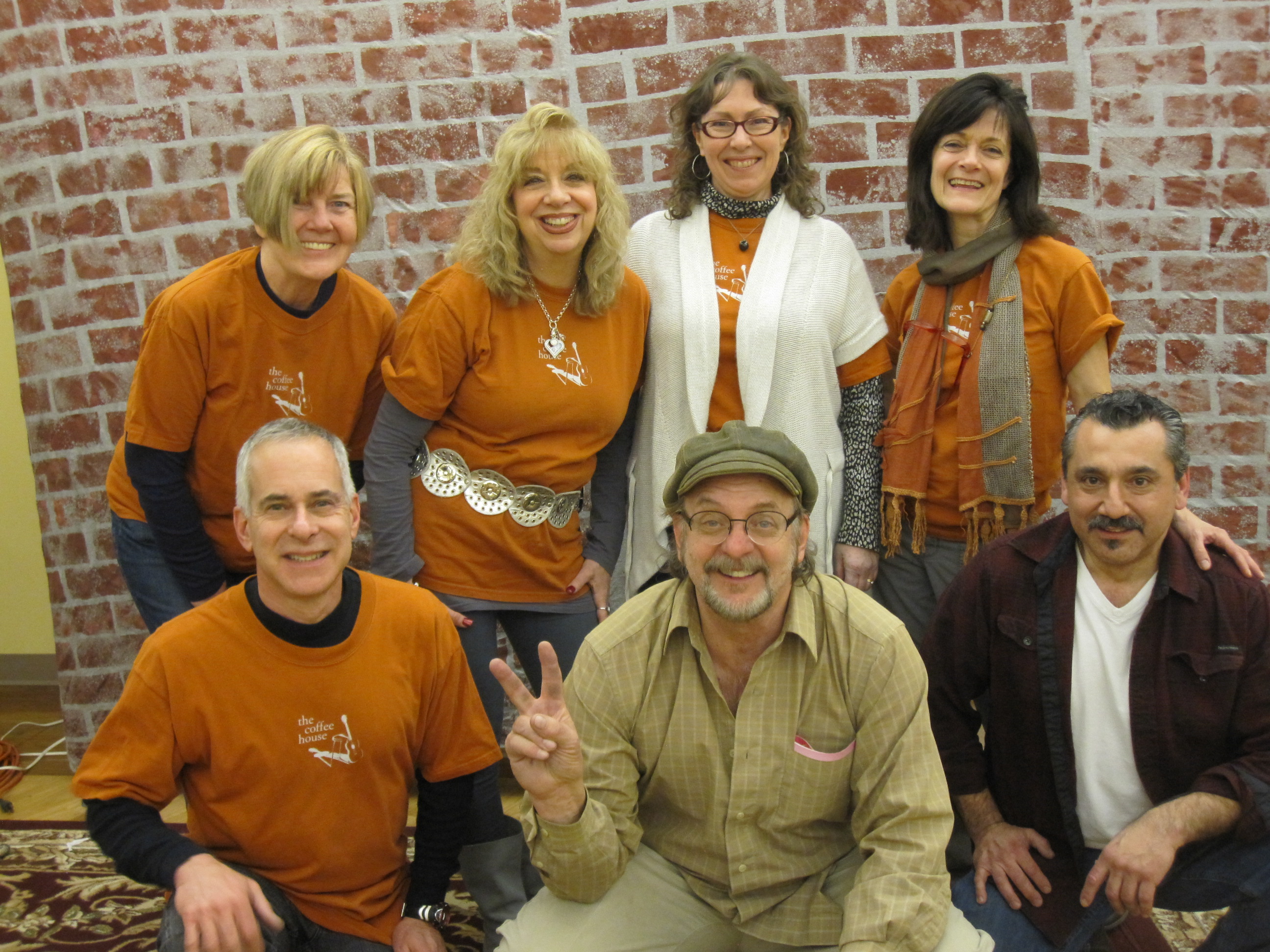 Sarah, Maryanne, Marlene & Kathy. Elliot, Jeff & Ron.