Matt Nakoa with special guest Laura Bowman
Doors open at 6:45 P.M. Show starts at 7:30 P.M.
All seats $10
New Fairfield Senior Center, 33 Rt 37, New Fairfield, CT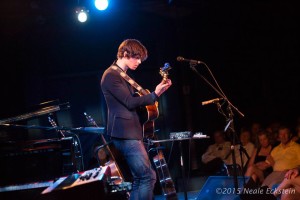 Matt Nakoa
MATT NAKOA is an internationally touring singer/songwriter, recently appearing at The White House, throughout India, and regularly with folk icon Tom Rush.
Across the board, his songcraft has garnered awards, including a win at Kerrville Folk Festival's prestigious New Folk Competition and as "Most Requested" at The Falcon Ridge Folk Festival. Though not easily pinned down, "In sum," as a recent review put it, "Matt Nakoa is musically adept, one of those well-kept secrets you just can't help but celebrate: intimate and genuine, soulful and bittersweet, a rich poetic songbook sung in praise to a complicated, emotionally present world."
Besides being selected to play at The White House, his awards include:
"Most Wanted" Winner – Falcon Ridge Folk Festival
New Folk Winner – Kerrville Folk Festival
Sundilla Radio Hours' "Albums Of The Year" list
The Boston Globes writes:  "On the ivories, (think of) a hot-handed phenom who can go from Chopin to beer-drenched honkytonk in one set …On guitar, a Jack Johnson-esque singer-songwriter…between his piano chops, charismatic stage presence, and heartfelt originals on guitar…he drops jaws."  www.mattnakoa.com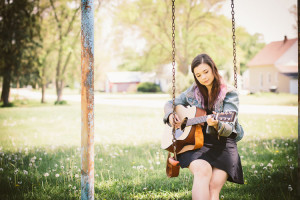 Laura Bowman
A talented and captivating east cost original artist with the ability to make a crowded room suddenly stand still and listen. Also an experienced solo cover musician, Laura Bowman utilizes a folk music sensibility with a touch of country and mixes it with soulful vocal performances to rejuvenate the role of the female singer-songwriter.
In 2013 and 2017, inspired by the tradition and artists of the 1960's Folk Music Revival, Laura embarked on  "busking tours" which favored free and spontaneous public performances at street venues across the country, sometimes in conjunction with pre-scheduled shows. Through these tours, she aimed to connect with people in unexpected places and create a personal, in-the-moment experience with her audience. www.laurabowmanmusic.com
Enjoy a moderately priced dinner catered by Bruno's Restaurant before the show. Choices include: Eggplant Rollatini, Chicken Francese, Pizza, Coffee, Tea, Hot Mulled Cider, Water, and Homemade Desserts
Advance Tickets can be purchased at the at or by calling the New Fairfield Senior Center at 203-312-5665 or by mail. Payments made by mail should be payable to Groovin in New Fairfield, and sent to GINF c/o New Fairfield Sr. Center 33 Rt.37 New Fairfield, CT 06812 Please allow sufficient time when mailing. All Sales Are Final.
For additional information contact us at: grcoffeehouse@gmail.com