Jess Klein with special guest Jessie Torrisi
Doors open at 6:45 P.M. Show starts at 7:30 P.M.
All seats $10
New Fairfield Senior Center, 33 Rt 37, New Fairfield, CT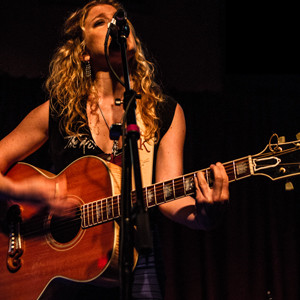 Jess Klein
Over a career that spans more than a decade and a half and has won her a devoted worldwide fan base, Klein—who possesses what Mojo magazine calls "one of those voices you want to crawl up close to the speakers to listen to" and a knack for writing songs that the Cape Cod Times has described as "fully realized, finely observed and deeply felt"—has pursued a remarkable creative evolution that's seen her dig ever deeper for resonant emotional insights, while continuing to refine her eloquently melodic, effortlessly accessible songcraft.  As the New York Times noted, Klein is an artist who "has country roots, but who pushes her songs toward philosophical thoughts."
Jessie Torrisi
About Austin based singer, songwriter Jessie Torissi, The Village Voice says, "Ryan Adams, you married the wrong girl!" And Metro Spirit exclaims, "A voice that matches Emmylou for sly, lust-tinged smokiness & rivals Neko in the gorgeous-as-hell-&-can-chop-firewood-all-day department."
Enjoy a moderately priced dinner catered by Bruno's Restaurant before the show. Choices include: Eggplant Rollatini, Chicken Francese, Pizza, Coffee, Tea, Hot Mulled Cider, Water, and Homemade Desserts
Advance Tickets can be purchased at the NF Sr. Center or by mail. Payments made by mail should be payable to Groovin in New Fairfield, and sent to GINF c/o New Fairfield Sr. Center 33 Rt.37 New Fairfield, CT 06812 Please allow sufficient time when mailing. All Sales Are Final.
For additional information contact us at: grcoffeehouse@gmail.com